OLY RESIN PRIMER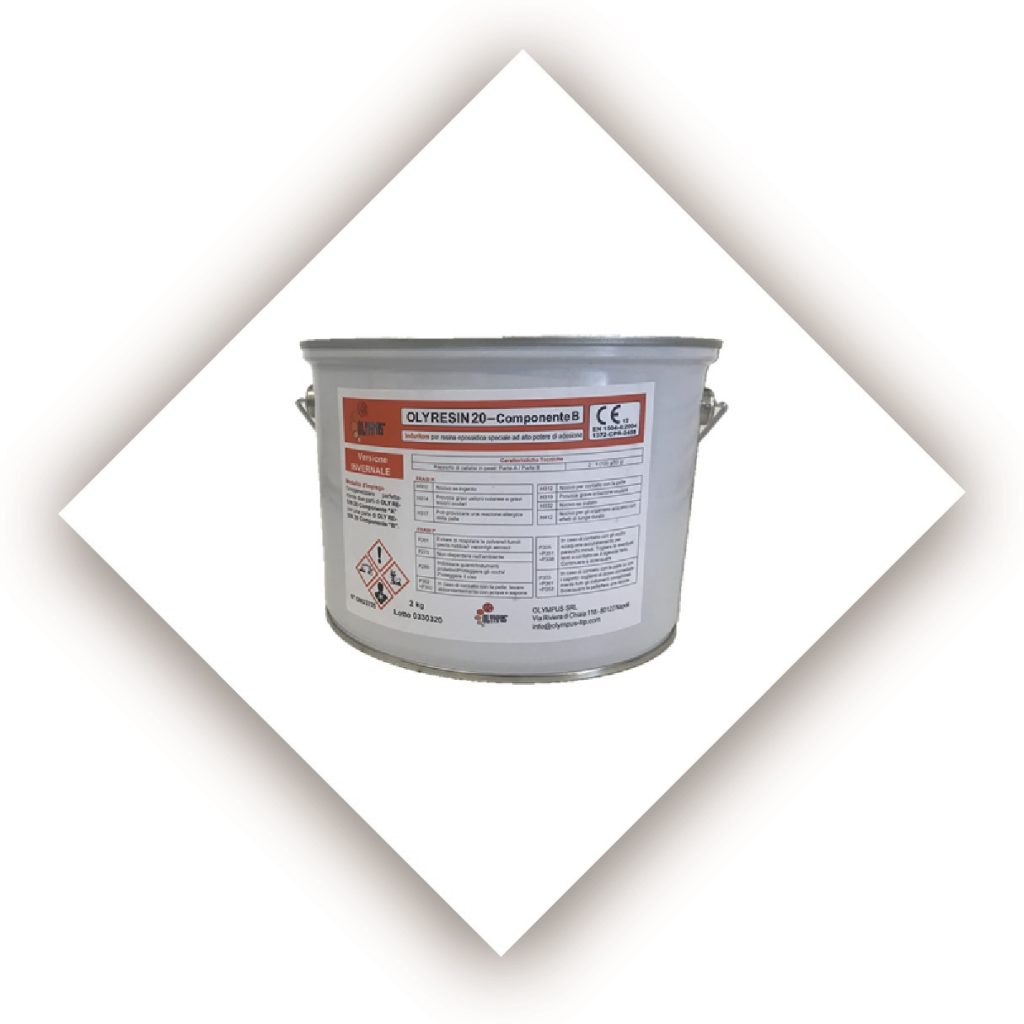 OLY RESIN PRIMER is a two-component epoxy resin for consolidate porous and friable supports in concrete, lime, plaster, tile, making the surfaces compact, dustproof and ideal for a good anchorage of a subsequent coatings. It's a water – based resin, odourless, solvent-free, ideal for use in closed and poorly ventilated places, or with food processing. OLY RESIN PRIMER is supplied in two pre-dosed containers ("A" resin + "B" hardener). OLY RESIN PRIMER is CE marked as protective coating according to 1504-2 for MC and IR intervention principles. 
OLY RESIN PRIMER is versatile and easy to apply with a roller, brush or spray with ad airless pump.
Mix component "A" with component "B" with a low-speed drill (200-300 per minute) unitl a perfect amalgam is obtained.
Plasters and concretes must be compact and clean with sandblaster or high pressure water wash to eliminate residual paint, dirt, form release agent, mosses and lichens, dust and friable materials than would prevent the perfect adhesion of the resin to the support.
Concrete floors to be treated with epoxy or cement mortars must be mechanically treated by milling or bush-hammering, depending on the need, then washed at high pressure and excess water is removed with a wet vacuum cleaner.
OLY RESIN PRIMER must be applied by brush, roller or spray, planning the installation in consideration that the application of the subsequent covering must be carried out between 6 and 36 hours later.
6 kg (Resin: 1,3 Kg – Hardener: 4,7 Kg) Pallet 100×6 – 600 Kg
18 kg (Resin: 4 Kg – Hardener: 14 Kg) Pallet 20×18 – 360 Kg