Quality products and services for your construction site
Olympus can assist construction businesses with the structural reinforcement at any stage of works: from project study to the identification of the most suitable technical and economic solution, to assistance on site and specialized workers.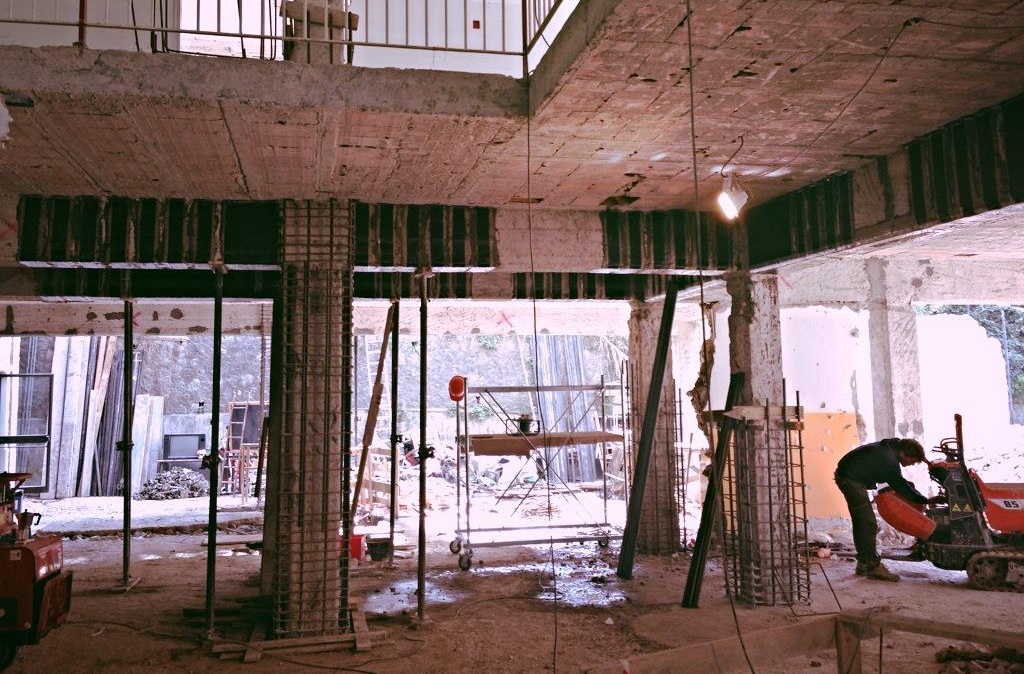 Support during lay-up
Our technicians can join your workers on site to provide them with all the necessary instructions and details to perfectly lay the seismic and structural reinforcement systems. A full day of hands-on training is available for your construction business and you can request additional days, eventually.
Certified solutions
No matter what your structural issue is, Olympus has a range of certified products to ensure you the greatest possible quality. You can also request control tests to certify also the lay-up stage.

Training
We share our know-how with all the professionals and workers in construction businesses to achieve the best use of the most innovative seismic and structural reinforcement systems, both in terms of design and operations.
Materials acceptance check
Together with all the ordered products on site, Olympus will also deliver a kit to facilitate and speed up the materials acceptance check. You can also request to have one of our technicians on site to assist you!
Technical support during design
Our technical office can assist your designers for free to better define the most suitable structural solution. Our office will introduce you to all the range of options to perform the works respecting your budget, the execution schedule and your targets. You can also use our computation softwares to easily test any type of work.
You don't have a metric calculation and you want complete assistance for your works? Request a free inspection!