Olympus FLOOR line is specifically studied for the structural reinforcement of pre-existing floors
Compared to traditional techniques, Olympus FLOOR represents a solution featuring the use of innovative materials, lightened and compatible with the built-up structures and an intervention on the extrados by creating a composite slab.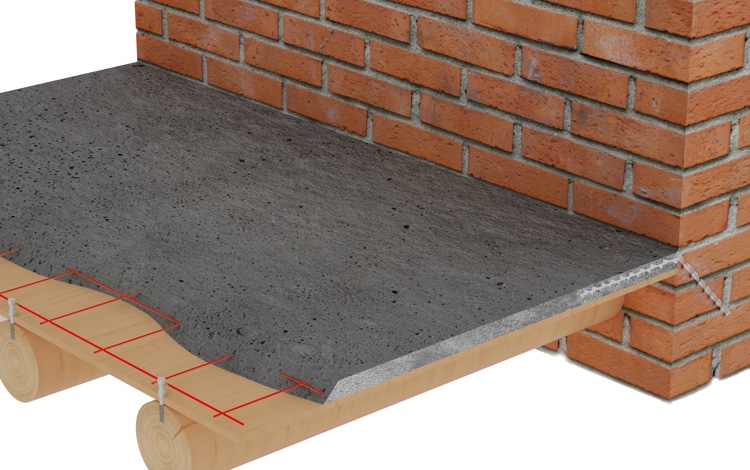 With Olympus FLOOR systems it is possible to intervene on any type of floor thanks to the special connectors that can be adjusted to any type of load-bearing structure, thus ensuring the performance of the systems. Diverse types of glass fiber meshes are also used, Oly Mesh Glass, featuring high mechanical performances, great lightness and manoeuvrability on site, absence of oxidation phenomena and extreme durability over time.
All Oly Connect FLOOR connectors are available in two heights, thus allowing to obtain even very thin slabs only as thick as the overall member and a reduce invasiveness.
---
Olympus FLOOR line
Olympus FLOOR system implies the use of diverse components:
Reinforcement with preformed galss fiber AR mesh to reinforce the slab and contribute to the distribution of stresses. The use of glass fiber meshes, OLY MESH GLASS, gives the possibility to use extremely light and manoeuvrable materials.
Dry Connectors for concrete collaborative slabs, to minimize the thickness of the additional slab and avoid raising the finished floor level without reducing the useful height of spaces.
Lightened ready-mixed concrete
Stainless steel coil bars for perimeter connection
---
Possible employs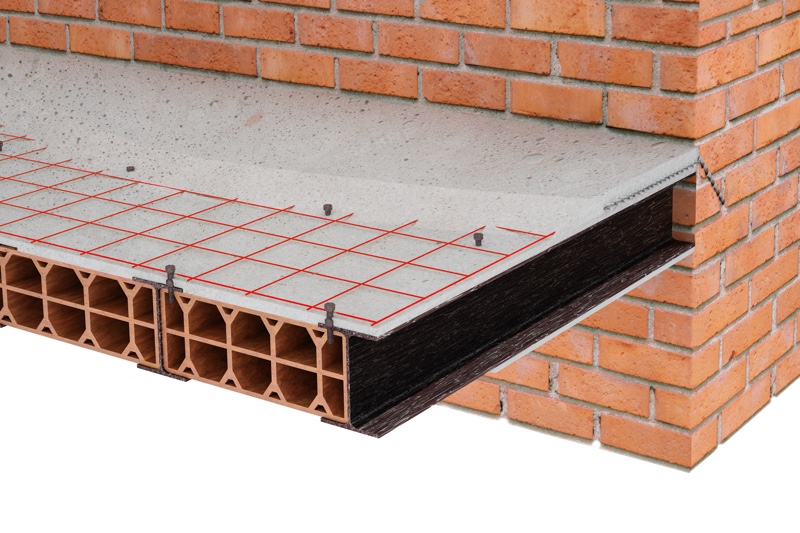 Olympus FLOOR systems are designed to be applied for the structural reinforcement of pre-existing floors.
The reinforcement is obtained by means of a composite slab on the extrados of the decking.
This intervention conveys: 1) an increased rigidity of decking and consequently a reduced deformability 2) An increased load-bearing capacity of the decking; 3) An improved seismic performance of the building.
Depending on the type of connector used between the slab and the pre-existing structure different types of floors can be involved.

Below are the possible most common uses based on the type of structure to be reinforced.
Solid or laminated wood floors – This type of decking is quite common in masonry load bearing buildings built till the first years of XX century and generally featuring a certain deformability. By intervening on the extrados with Olympus FLOOR systems high rigidity to the floor can be conveyed and, thanks to the connectors also an improved load-bearing capacity.
Steel beams floors – OLYMPUS-FLOOR systems can be also used on steel beams floors. The floor made of concrete and mortar will be able to bear even greater loads with smaller thickness of slab.
Concrete and mortar floors – Also for cement and mortar floors it is possible to intervening on the extrados by means of a reinforced slab with glass fiber AR mesh and made collaborative by means of specific connectors, thus increasing the load-bearing capacity of a pre-existing floor.
Contact us now to learn more about Olympus FLOOR