Specific skills to design the most suitable intervention
A constant monitoring of all the operations, from preparation to lay-up, is required during the manufacturing and lay-up of structural and seismic reinforcement systems on site.
As a unique reference point for big construction sites, Olympus can also support in the diagnostic testing of civil, industrial and monumental structures and for an accurate check of the materials delivered on site.
On site inspection of building structures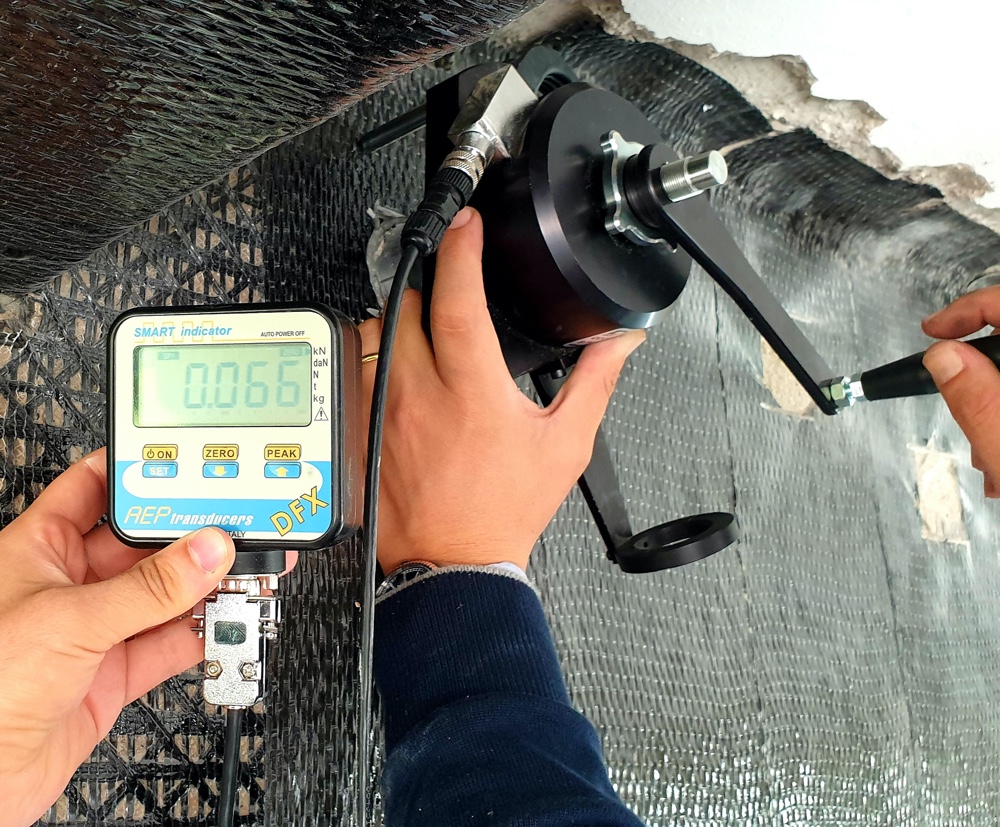 The team of professional experts in seismic and structural reinforcement interventions and the extensive knowledge of our innovative systems for structural reinforcement make us capable of conducting on site inspections of masonry, reinforced concrete, metal beams structures, etc… to design the most suitable intervention.
Olympus can assist you on site during the working phases, not only with the lay-up but also with an accurate check of the delivered materials on site. You can be assured that Olympus supply is perfectly suitable for your structural reinforcement on site, being it double checked in the lab and on site.
Reinforcement work testing
Once positively passed the acceptance check, you can proceed with the FRCM systems lay-up.
In accordance with the current regulation, an inspection of the work shall be performed to make sure it complies with the project estimates and is in accordance with what provided in the "Guidelines for the design, execution and maintenance of structural reinforcement interventions with FRCM systems" .
The reinforced areas where the test shall be conducted can be specially-obtained spots
where the same materials and the same procedures required for the main reinforcement project were used, in areas where the removal of a reinforcement doesn't impact the failure mechanisms;
exposed to the same environmental factors as the main reinforced area and evenly distributed.
Test of the on site impregnated systems
In this case the inspection tester sets, based on the extent of the project, the number and type of tests to be conducted.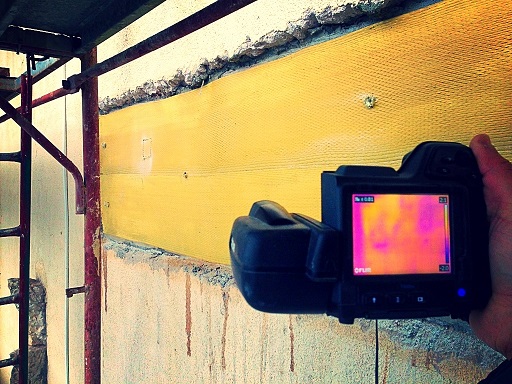 Normal semi-destructive Pull-off tests are typically performed, one every 30 square meter of reinforced area (for reinforced concrete structures) and one every 50 square meter of reinforced area (for masonry structures) and anyway minimum three tests.
The pull-off tests is deemed passed if at least 80% of the tests (at least two out of three in the event of only three tests overall) reported a peak tensile strength at pull-off, on the isolated round surface, not lower than 10% of (average) compression strength of the infrastructure, in the case of masonry. The pull-off surface should also be within the substrate and not be the composite-substrate interface.
In the event the pull-off surface should match with the composite-substrate interface, the acceptance testing is left to the discretion of the construction supervisor.
Contact us now to arrange an appointment.