Technical training for an ever-evolving construction industry
The high level of know-how and expertise in the building industry makes it possible for Olympus to organize vocational training events for Italian contractors. Our workshops and conferences mainly deal with the topic of structural reinforcement and professional updates on seismic reinforcement projects with FRP and FRCM systems and structural reinforcement to maximize buildings' safety.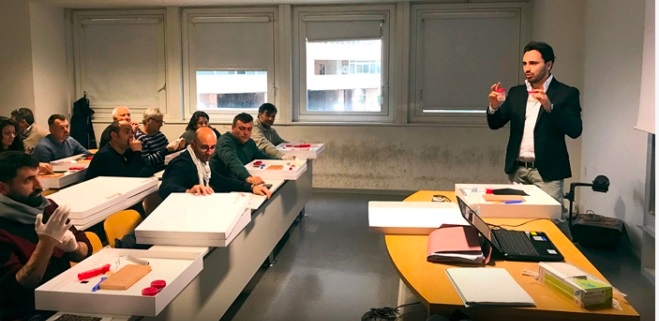 Update on the latest innovations on structural reinforcement
Our training events mainly concern the topic of structural reinforcement and vocational updates on the latest innovations for the lay-up of composite materials in civil, industrial and monumental structures. Olympus experts can provide theoretical and practical guides for professionals and technicians who wish to actually approach the new cutting-edge techniques for structural reinforcement.
Collaborations with Professional Associations
Training courses organized together with engineers, architects and surveyors on the entire national territory

Release of Certified Credit professionals
Free CCP (Certified Credit Professionals) as provided by D.P.R. n. 137 from August 7th 2012 governing continuous training for architects, engineers and surveyors.

Workforce training
lay-up practical guide on the use of new structural reinforcement systems.
Contact us now to arrange an appointment.