OLYMPUS STONE Systems based on natural hydraulic lime
FRCM and CRM consolidation systems for buildings of monumental interest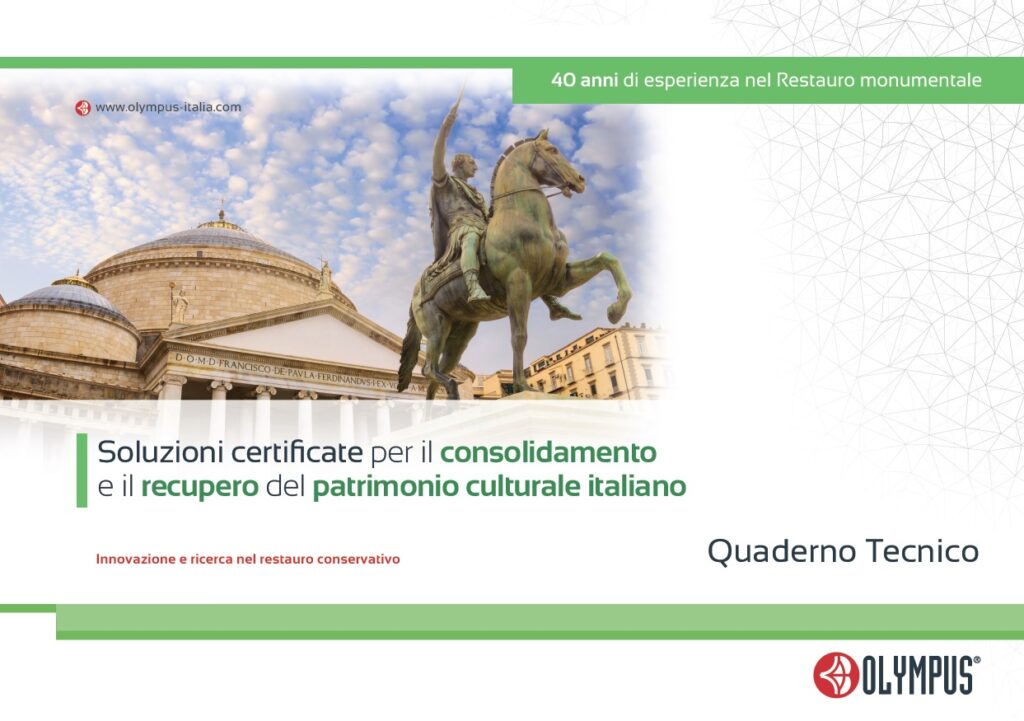 The FRCM and CRM structural consolidation systems represent an extremely valid solution for guaranteeing structural consolidation interventions that are fully compatible with the reversibility criteria required in interventions carried out on the Italian cultural heritage.
These consolidation systems, in addition to ensuring the reversibility of the interventions, are characterized by numerous important characteristics including:
High breathability
Compatibility with masonry supports
Compatibility with lime finishing cycles
High durability
Reduced maintenance costs over time
Ease of handling on site
Lightness
Low invasiveness
Fire resistant
Many of the characteristics listed above, in addition to depending on the fibrous component of the reinforcements, depend on the mortar used for the consolidation systems.
The possibility of choosing from a wide range of structural mortars therefore allows the designer to optimize his intervention according to the specific characteristics of the object to be worked on.
The restoration work
A consolidation and seismic improvement intervention carried out as part of a conservative restoration must guarantee compliance with reversibility.
In relation to the works to be carried out and the purposes to be achieved with the interventions in question, it is necessary that, in addition to all the regulations in force on the national territory, in particular those relating to the CEI – UNI – CNR regulations are observed;