OLY CONNECT FLOOR C.A. – Connector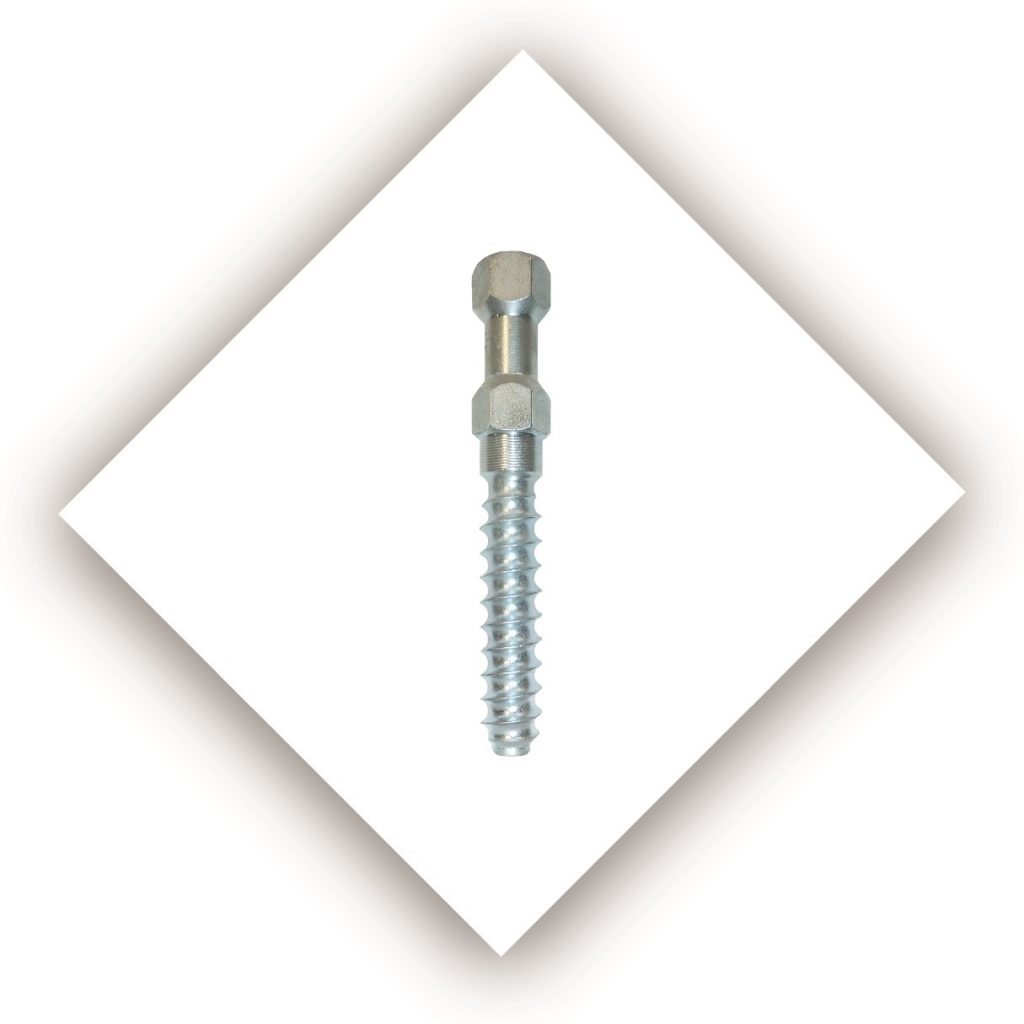 OLY CONNECT FLOOR C.A.  is the dry connector for lowered slabs, with a head of only 27 mm for concrete with a thickness of at least 30 mm. The dry connector with low head is used for the consolidation of existing floors. The dry connector improves the connection technique of the brick-concrete floors in terms of practicality, simplicity and economy
Low thickness reinforcement;
Recovery of the existing floor without demolition;
Respect for the minimum internal heights of the premises;
Intervention without dry resins;
Reliable execution by unskilled labor.
OLY CONNECT FLOOR C.A. it is a single piece – no plates, double screws or trusses – compact and powerful in its hold. A dry system without resins, whose simplicity of installation makes it unique in its kind.
The connector is composed of a single steel pin with a diameter of 16 mm, shaped for mechanical attachment to the concrete with a lower part of 57 mm length, threaded pitch 6 R3 with continuous screw with constant diameter external spiral. Conical central worm with reverse adaptation, intermediate part 3 mm long without thread (maximum cut position) with abutment on concrete and lowered upper part 27 mm long with groove for anchoring to the C.L.S.
Thanks to the particular conical thread with reverse adaptation, an average of 5/6 connectors per square meter are installed, thus making it economically advantageous compared to similar systems.
OLY CONNECT FLOOR C.A. it is laid directly over the screed and makes the existing beam collaborate with a new concrete slab of reduced thickness.
The installation is therefore simple, does not require a specialized figure and consists of 2 phases:
Perforation with a 11 mm diameter tip up to a depth of about 57 mm;
Fastening of the connector by means of an impact wrench (min 280 Nm) until the thread is completely inserted and the stop rests on the joist.